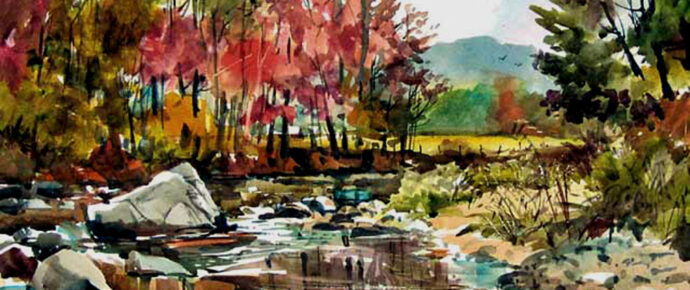 FALL FOLIAGE FUN IN VERMONT
FALL FOLIAGE FUN IN VERMONT
Sponsor: Travel Fever Tours 
Our friends Cicely Carrol and Bob Lawson live in Vermont and are the sponsors of this workshop.  On a discovery trip, in a quiet corner of the state, they found the town of Westmore and beautiful Lake Willoughby, both offering great painting possibilities. The timing should be perfect for peak foliage colors. You'll enjoy painting those scenes and the rolling countryside with weathered barns, farms and more.   Cicely and Bob can tell you so much more about this workshop and all the details.  Of course, in these times, travel adjustments need to be made and are clearly outlined on their website.  For details, simply click on the link below.
http://www.travelfevertours.com/vermont-watercolor-workshops-2020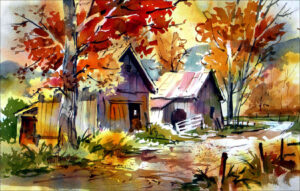 My focus will be on the art of picture making, composition and design. Demonstrations will be in watercolor but students using acrylics are welcome.
For studio painters, this  workshop may serve as an introduction to plein air work.
Enjoy demonstrations plus lots of individual painting time and assistance. In the late afternoon I will show how to improve the daily painting efforts. Since artists are visually oriented, I give not just verbal suggestions, but often paint them on clear acetate placed over your work. You may photograph the result and if desired, use it as a guide to complete the painting.  Your own work is never touched.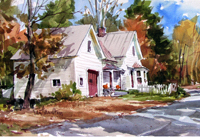 See my books and DVD's below.