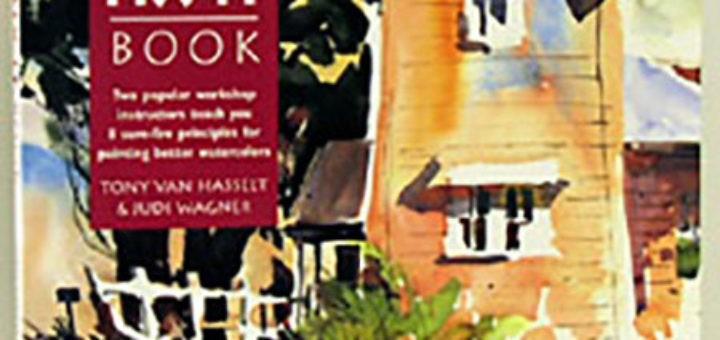 Click on this image to enlarge it.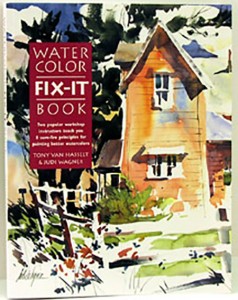 Don't let the title fool you.
This is not just another watercolor book. 
Instead, it is a unique problem prevention and problem-solution book, applicable not just for the watercolorist but in any medium.  After years of looking at our own work and those of our students, co-author Judi Wagner and I came to the realization that most painting problems seem to fall into eight major categories. 
 Following up on that idea, The Watercolor Fix-it Book features eight sure-fire design and painting principles, based on the advice and teachings passed down by generations of masters in every painting medium and style. 
Since artists are visually oriented, I created an instant visual reminder for these design principles.  The result? The Building Blocks of Painting. It is an amazing visual checklist eliminating the need to remember all those do's and dont's. Once you are familiar with those symbols, they will keep you on track during the painting process and later, while used as a checklist, help locate and analyze problems in existing work. 
To fully understand the complete meaning of each Building Block, a richly illustrated, in-depth chapter covers each visual reminder for you, the visually oriented artist.  See dozens of ways to improve your existing work and learn how to prevent future painting problems before they happen. 
This is the textbook used on all my workshops.  Included in my autographed copy, you will find the Building Blocks studio poster, offering a short explanation of each image. This poster may then be used as a check list for uncompleted work, to see if and where problems exist and corrections or additions should be considered. 
$25.00 includes mailing in the US.  
$35.00 includes mailing and handling international orders. 
To purchase, enter quantity and click "Add to cart"
Upcoming Workshop

Sign up for Tony's
Periodic Painting Posts.
Painting tips, free things,
items of artistic interest
and workshop news.
Enter your email address
and click GO